[sleeplady.com] Introducing My Featured Gentle Sleep Coach: Stephanie Hough
I am so pleased to welcome Stephanie Hough, founder of Dreamsafe Kids LLC, as my Featured Gentle Sleep Coach for the next two weeks!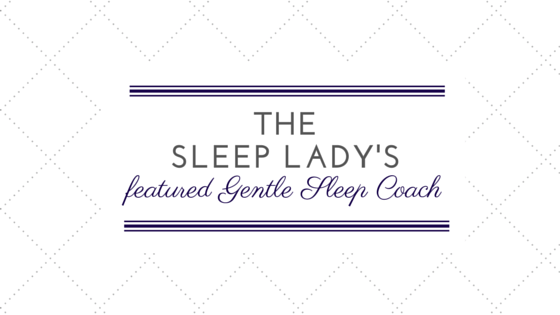 Stephanie will be available to answer your sleep questions on my Facebook Page. To post your question, simply type your question in the box and submit it! Stephanie will do her best to answer your question within 24 hours.
Don't miss out on this great opportunity to hear what she has to say: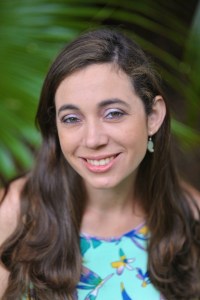 My name is Stephanie Hough, certified Gentle Sleep Coach and founder of Dreamsafe Kids LLC. I am the mother of 3 well-rested kids. My youngest (almost 2 years old) is a very spirited child and since she was 4 and a half months old, would not sleep at night. After months of sleepless nights, and reading countless parenting books and websites I came across Kim West LCSW-C, a.k.a The Sleep Lady, and her Gentle Sleep Coaches. Our family reached out to a Gentle Sleep Coach and after implementing a sleep plan tailored to our family, we now have a baby who sleeps through the night.
My professional background is in Law and Business, however becoming a Mom has changed all of that. I have seen firsthand the results of Kim West's sleep coaching method and would love the opportunity to work with your family.
In May 2016, I became a Gentle Sleep Coach to help other sleep-deprived families reclaim some fo the new baby joy that exhausted families miss (because they're exhausted!). As a Gentle Sleep Coach, I want to help you and your family learn the necessary skills to gently teach your child to sleep independently. With a little dedication, you absolutely can.
¿Hablas Español? También puedes hacer tus preguntas en Español.

You may connect with Stephanie on her website or through Facebook.
Did you find this article helpful? Please share it with your friends by clicking below, or ask a question on The Sleep Lady Facebook page.
The post Introducing My Featured Gentle Sleep Coach: Stephanie Hough appeared first on Baby Sleep Coaching by the Sleep Lady.
more at… http://bit.ly/2qOOxp9
—
Tradewide Commercial
Mattresses & Pillows
twcmattress.com