[doctorstevenpark.com] Announcing My New Book
Totally CPAP: A Sleep Physician's Guide to Restoring Your Sleep and Reclaiming Your Life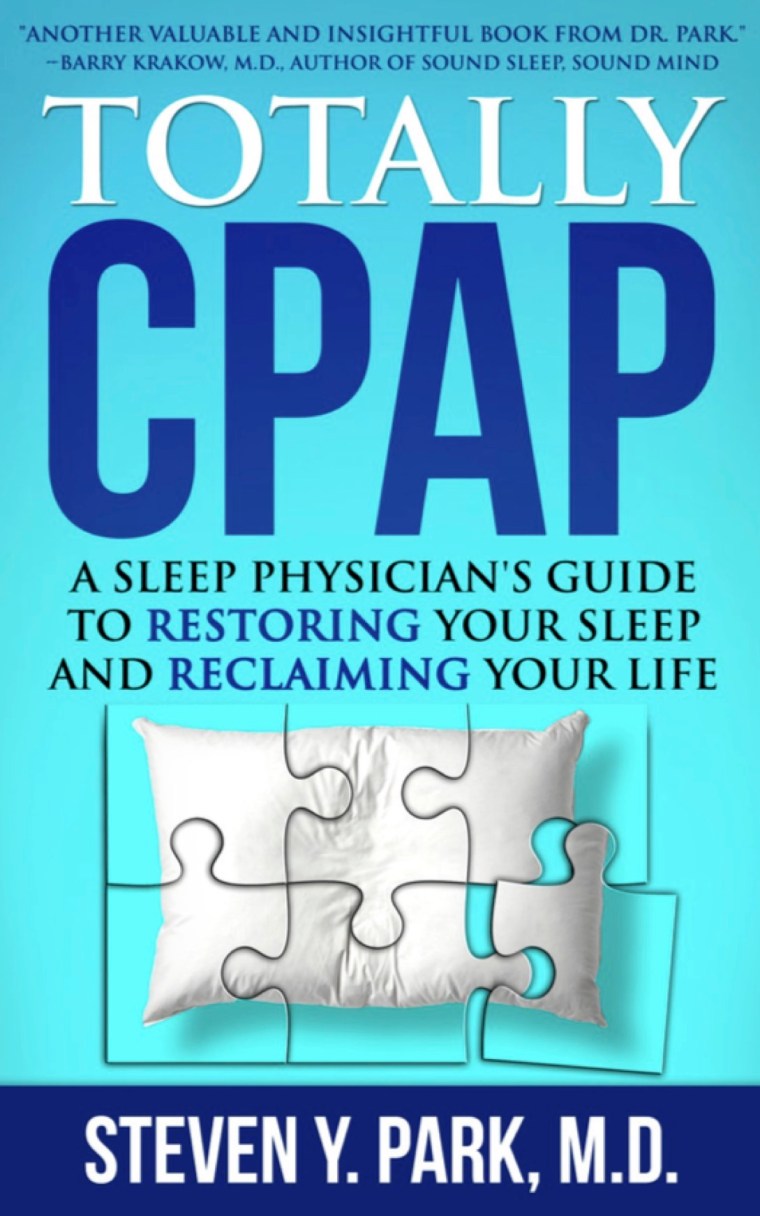 I'm happy to announce that my new book, Totally CPAP: A Sleep Physician's Guide to Restoring Your Sleep and Reclaiming Your Life, will be available on 8/1/17. I've worked tirelessly for the past year, giving struggling or first time CPAP users a comprehensive resource that I believe should be included with every new CPAP machine. Most importantly, this book was made possible by every one of you who gave me valuable feedback on everything from equipment ordering frustrations, insurance issues, troubleshooting, and alternatives to CPAP. 
In this book, you will discover:
The ONE thing you can do to increase CPAP use every night by up to five hours 

 A step-by-step, easy-to-follow strategy that will significantly im- prove your chances of success with CPAP, not to mention getting higher quality sleep 

 The top 15 most common problems that the average OSA sufferer has when beginning CPAP therapy and how you can avoid them altogether 

 Why CPAP can sometimes worsen and not improve your sleep if you don't take this ONE piece of advice

 How to find and choose the right mask for you 

 How you can find, access and even develop your own online sup- port community for continued CPAP advice from other users

What you can do if CPAP doesn't work, even if you're using it religiously (besides throwing it in the trash!) 
If you purchase the book (either in softcover or Kindle version) during the week of 8/1/17, you'll also get 3 FREE bonuses worth $39 (in MP3 and PDF formats):
10 Steps for CPAP success  
CPAP Pressure machines, revealed 
Everything you ever wanted to know about CPAP masks 
These are a series of 3 special interviews I did with Chip Smith and Brian Werther of restoration medical supply , and packed with practical, useful information.
If you want to know the moment it becomes available on Amazon to purchase, please fill in this form so that you can be notified. You will receive instructions on how to receive your free bonuses.  

more at… http://bit.ly/2vEhFBt
—
Tradewide Commercial
Mattresses & Pillows
twcmattress.com