[sleeplady.com] Introducing My Featured Gentle Sleep Coach: Sarah Feaster
I am so pleased to welcome Sarah Feaster, founder of Over the Moon Sleep Consulting, LLC, as my Featured Gentle Sleep Coach for the next two weeks!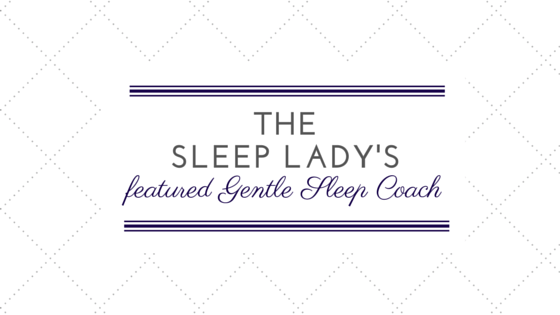 Sarah will be available to answer your sleep questions on my Facebook Page. To post your question, simply type your question in the box and submit it! Sarah will do her best to answer your question within 24 hours.
Don't miss out on this great opportunity to hear what she has to say: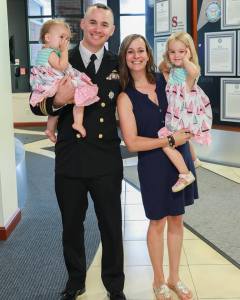 My name is Sarah Feaster, certified Gentle Sleep Coach, founder of Over the Moon Sleep Consulting, LLC. I am also a mom to two young girls. My oldest (2.5 years old) is a very spirited child and would not sleep for the first 6 months of her life. After countless internet searches and conversations with other moms, I found myself overwhelmed with information. I knew I wanted to be as gentle as possible with our approach in getting our baby to sleep, so I reached out to a Gentle Sleep Coach. After 2 weeks of hard work, our baby was going down to bed awake and putting herself to sleep. It was a miracle! My second daughter came along exactly 17 months later, and I was successful in using the same gentle approach for her. Both girls continue to sleep well at night and nap consistently.
My professional background is in International Marketing, but my passion is helping tired families get the sleep they so desperately need. I saw firsthand how a good night sleep could change the family dynamic for the better, so I am committed to helping your family experience the same thing.
I have successfully helped a number of families since I became a Gentle Sleep Coach in January of 2017, and I cannot wait to work with you!
**Bonus Offer: As a military wife, I'm always offering 20% off packages for military families.
You may connect with Sarah on her website or through Facebook.
Did you find this article helpful? Please share it with your friends by clicking below, or ask a question on The Sleep Lady Facebook page.
The post Introducing My Featured Gentle Sleep Coach: Sarah Feaster appeared first on Baby Sleep Coaching by the Sleep Lady.
more at… http://bit.ly/2ug1jzm
—
Tradewide Commercial
Mattresses & Pillows
twcmattress.com